I woke up this morning after a rather lousy sleep. More than likely due to the 1 kilo plus steak I ate last night. Always a trooper, got my gear and headed out into a rainy Florence. Even rainy Florence is beautiful!
I went to the Accademia for 8:15. By 8:14 it was me and another guy, who is a librarian in Bologna and incredibly knowledgeable about art and art history. I got a short course on the entire collection! I was really happy. We parted ways inside but I did bump into him at the statue of David. I asked him to take a photo of me but, evidently, he had never taken a photo before. I don't think I was even in the frame 🙂
I then went to San Marco Church where I fell in love with Fra Angelico's Annunciation. What a great spot, wonderful art and very peaceful.
After that it was noon so I went for a fantastic lunch at San Lorenzo Market (best location for the freshest everything) where I met and chatted with Kellie (sp?) from Chicago who, among other things, was taking a cooking class at San Lorenzo Cooking School. She has been here in Florence for several months and, like me, loves the food and everything else about this city. I was totally jealous! And FYI, the second level of the Market was transformed several years ago with only high end take away eateries and a cooking school. I had a really good soup with a amazing Sienese Ham sandwich… And a great conversation! When in Florence, this is a great place to shop and eat.
After all that and with the rain falling and the thunder still rolling in the sky, I went to the Medici Chapel to see the Michelangelo.sculptures. Wow!!!
Here are a few from my day;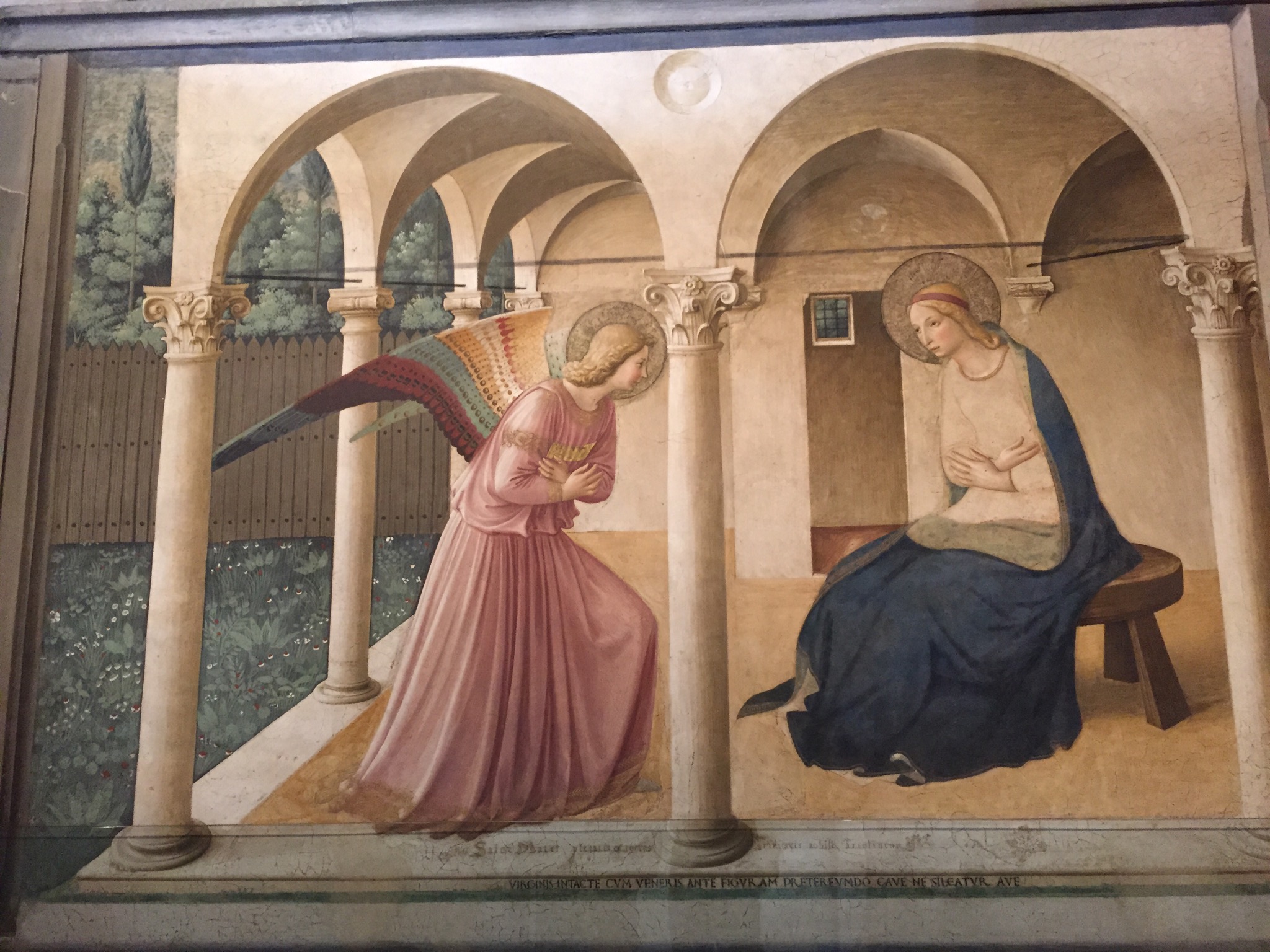 And my lunch: